Descrizione
La casa Americana Arrma continua a stupire con la sua gamma di monster truck…sempre più potenti…sempre più divertenti ! , Kraton è un bestione in grado di raggiungere i 95 km/h, garantendo il massimo controllo e la massima robustezza. Tutto è stato studiato per utilizzare Kraton al massimo delle prestazioni su qualsiasi terreno, anche il più sconnesso…Kraton è pronto a tutto ! Arrma ha studiato e realizzato questo modello per offrire al proprio acquirente un modello in grado di lasciarvi senza fiato. Kraton 6s BLX arriverà a casa vostra completamente assemblato vi basterà montare delle batterie opportune per essere pronti al decollo ! 
Ti invitiamo a visionare questo video prima di concludere la lettura della descrizione.
Ti invitiamo a visionare questo video prima di concludere la lettura della descrizione.
Caratteristiche :
– Modello completamente assemblato e pronto all'uso
– Nato per essere robusto, veloce e stabile
– Telaio in alluminio anodizzato da 3mm
– Rinforzo centrale in alluminio
– Robuste paratie laterali
– Trasmissione in acciaio indurito
– Necessita di pochissima manutenzione
– Supporti degli ammotizzatori in alluminio anodizzato
– Ammortizzatori Big Bore in alluminio regolabili
– Tre differenziali
– Barra stabilizzatrice anteriore e posteriore
– Whellie bar per lunghe impennate
– Alettone per il massimo Down Force
– Roll bar interno per sostegnpo della carrozzeria
– Potente Servocomando dello sterzo con ingranaggi in metallo
– Impianto radio Spektrum
– 3 scelte di velocità gestibili dal radiocomando
Caratteristiche tecniche :
– Tipo Modello : Monster Truck
– Scala: 1/8
– Allestimento: RTR ( pronto all'uso )
– Lunghezza : 594 mm
– Larghezza : 461 mm
– Altezza :195 mm
– Peso : 4.85 kg
– Passo : 377 mm
– Telaio : in alluminio 6061-T6 da 3 mm
– Sospensioni : indipendenti
– Differenziali : 3 a satelliti e planetari
– Ammortizzatiori : Big Bore
– Trasmissione : 4WD
– Motore : 2050 kv sensorless
– Regolatore : BLX185 waterproof 4s/6s
– Velocità : oltre 95 km/h con pignone opzionale
– Cuscinetti : tutta la trasmissione è cuscinettata
Contenuto della confezione :
– Arrma Kraton 6s BLX completamente assemblato
– Radiocomando 2.4 GHz
– Set di chiavi per la manutenzione ordinaria
– Istruzioni per l'uso
ALTRE INFORMAZIONI UTILI:
Per questo modello garantiamo tutti gli upgrade e pezzi di ricambio.
ACCESSORI NECESSARI PER PORTARE IL MODELLO IN PISTA (Prodotti Correlati):
– 4X batterie stilo AA per il radiocomando
– Batterie LiPo 2x2s ( 14,8v ) o 2x3s ( 22,2v )
– Connettori EC5 da saldare
– Caricabatterie LiPo
Presentazione:
Gli ingegneri di ARRMA® hanno equipaggiato il KRATON ™ 6S BLX 4WD con un sistema di alimentazione BRUSHLESS che ora include un Regolatore Spektrum ™ Firma ™ 150A Smart ESC e il motore brushless Firma ™ 2050Kv. La combinazione offre coppia, accelerazione e velocità incredibili. Il telaio in alluminio e acciaio maggiorato e i componenti della trasmissione rinforzati. Per una migliore sterzata, ARRMA® include anche un nuovo servo digitale Spektrum ™ S652 con ingranaggi in acciaio che è il 32% più forte e il 5% più veloce del servo ADS-15M della versione precedente. Aggiungi la tua batteria LiPo 4S o 6S preferita e guarda questo monster truck distruggere le tue aspettative di velocità – fino a 95 Km/h in condizioni ottimali con una batteria LiPo 6S e il pignone della velocità opzionale incluso.
Il pacchetto pronto per l'uso ora include anche una radio Spektrum ™ SLT3 ™ a 3 canali e un ricevitore a doppio protocollo Spektrum ™ SR315. Perfetto per lunghe ore di colpi senza fatica, il design ergonomico del trasmettitore presenta un volante in schiuma per un controllo preciso della punta delle dita e una migliore presa della mano e sensibilità del grilletto. Se sei un nuovo pilota, sarai in grado di impostare i limiti dell'acceleratore al 50% o al 75% fino a quando non sarai pronto per utilizzare il pieno potenziale di velocità. SLT3 ™ è compatibile con i ricevitori Tactic® SLT ™ per far funzionare altri veicoli RTR che potresti possedere e include un terzo canale per controllare funzioni opzionali come luci e verricelli sui modelli che li hanno. Poiché il ricevitore SR315 può utilizzare i protocolli SLT ™ e DSMR®, è possibile passare facilmente a un trasmettitore Spektrum ™ DSMR® in un secondo momento, quindi scaricare l'app gratuita Spektrum ™ Dashboard ™ per il dispositivo mobile e sfruttare appieno le funzionalità di telemetria intelligente già presente nell'elettronica Firma ™. Sarai in grado di ricevere aggiornamenti in tempo reale della temperatura dell'ESC, della tensione del ricevitore (BEC), della tensione del gruppo di trasmissione e del regime del motore.
Introduction
Driven by an updated, 6S-capable power system and supported by a strengthened chassis design, the ARRMA® KRATON™ 6S BLX 4WD Speed Monster Truck is ready out of the box to reach incredible speeds for thrilling, all-terrain bashing.
Features
Ready-to-Run
60+ MPH (97 km/h) speeds achievable in optimum conditions using a 6S LiPo battery and the include optional speed pinion gear
Spektrum™ SLT3™ 2.4GHz 3-Channel Radio
Spektrum™ SR315 Dual Protocol 3-Channel Receiver
Spektrum™ S652 Digital Servo
Spektrum™ Firma™ 150A Smart ESC
Spektrum™ Firma™ 4074 2050Kv Brushless Motor
Safe-D pinion gears
EXB front brace compatible top plate
Stronger chassis design
Heavy-duty arms front and rear
Updated rear shock tower geometry
Large volume waterproof* receiver box
Anodized aluminum chassis
Strong composite chassis side pods
Center body support and brace for maximum durability
High downforce wing
Oil-filled adjustable shocks
Black-anodized aluminum front and rear shock towers
Durable steel driveshafts throughout
Heavy-duty drivetrain
All-metal diff outdrives and gearbox internals
Never-loose red aluminum servo saver
Never-pop ball ends
4-Bolt center diff removal
Easy-access sliding motor mount for quick motor removal
Multi-split spoke wheels
Durable wheel hubs for increased strength
Hub nut O-rings
Multi-terrain dBoots® COPPERHEAD 2™ tires
Detailed decals
Body print style in red/black or blue/black
IC5® connectors (EC5™ compatible)
2-year limited warranty (see manual for details)
*For details on waterproof standards, please refer to the product instruction manual
Video Overview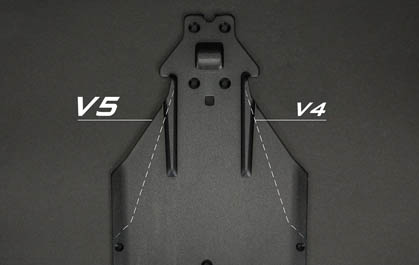 UPDATED CHASSIS DESIGN
Wider rear section and 3D form introduced in key areas to greatly improve strength.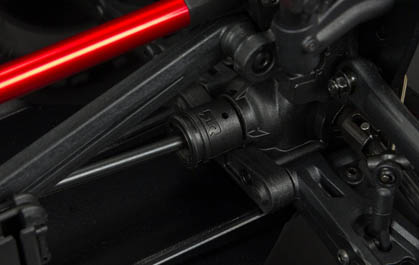 SAFE-D FIRST
Input gears are keyed to the drive cups composite sleeves to fortify retention of the drive cup ser screw.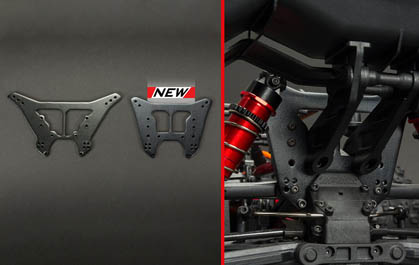 UPDATED REAR SUSPENSION GEOMETRY
Updated rear shock tower geometry works in conjunction with updated rear suspension arm geometry to provide a plusher rear end
More compact rear shock tower, being less exposed, is better protected from being bent during upside-down impacts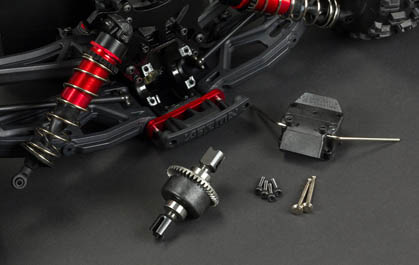 EASY-ACCESS DIFFERENTIALS
Front and rear diffs are quickly and easily accessed for rapid tuning and maintenance.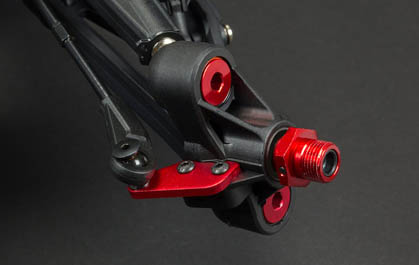 FRONT PIVOT BALL SUSPENSION
For precise handling at top speeds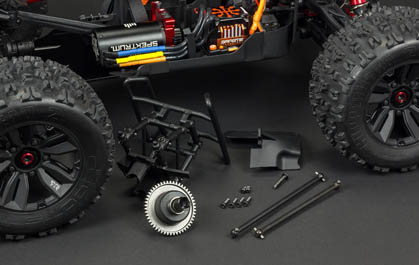 QUICK MAINTENANCE
7 bolt center diff removal for easy access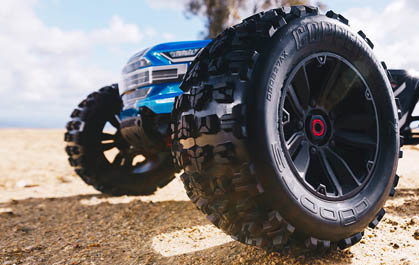 MAXIMUM GRIP
DBoots® COPPERHEAD 2 tread pattern designed for extreme all-terrain traction and multi-split spoke wheels.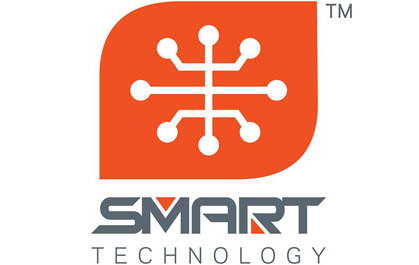 SPEKTRUM® SMART TECHNOLOGY INCLUDED
FIRMA™ 150A SMART Brushless ESC and FIRMA™ 4074 2050Kv Brushless Motor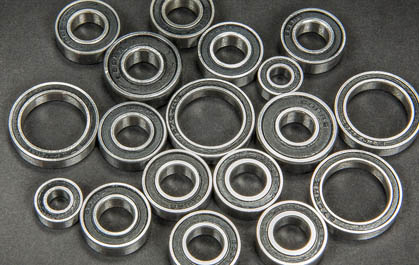 RUBBER SHIELDED BEARINGS
Longer life, less maintenance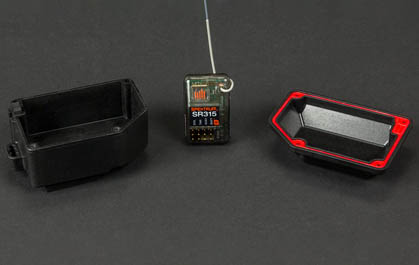 GO LARGE
Large volume waterproof receiver box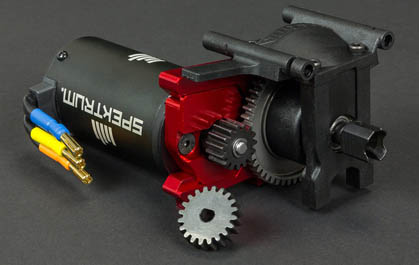 OPTIONAL SPEED PINION INCLUDED
Red anodized motor mount and Mod 1 spur and pinion gears to handle optimum performance.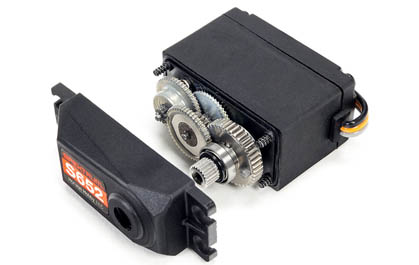 SPEKTRUM® SPMS652 DIGITAL SERVO
All Steel Gears
Waterproof*
19.08kg-cm/265oz-in Torque @7.4V
32% More Torque & 5% Faster than ADS-15M Servo
*For details on waterproof standards please refer to the product instruction manual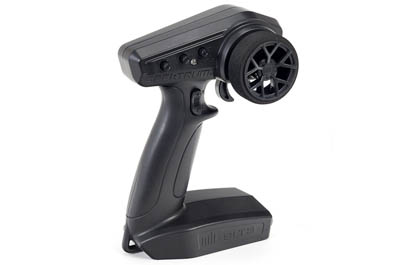 SPEKTRUM® SLT3® RADIO
Superb SLT response rate
50% and 75% throttle limited switch – great for beginners
Steering & throttle rate & trim adjustments with throttle and steering reversing
Foam steering wheel grip
Compatible with Tactic Receivers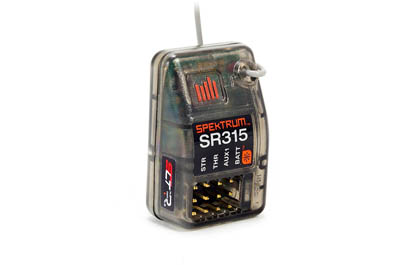 SPEKTRUM® SR315 RECEIVER
Dual Protocol – Compatible with SLT and DSMR® 2.4GHz protocol transmitters
Fast reponse rate and outstanding range
No tool binding and protocol switching
SMART telemetry compatible (in DMSR mode and with SPEKTRUM dashboard app)
3-Channels
FIRMA™ 150A SMART Brushless ESC
Waterproof* and dustproof design
150A, 6S LiPo ready (3S, 4S & 6S LiPo compatible)
Spektrum® SMART Technology
Fitted with reliable IC5® connectors (EC5™ compatible)
Integrated fan for reduced heat during extreme running
High quality 10awg wires
Low voltage cut off and thermal overload protection
User programmable punch, brake, BEC, reverse speed and motor timing settings
*For details on waterproof standards, please refer to the product instruction manual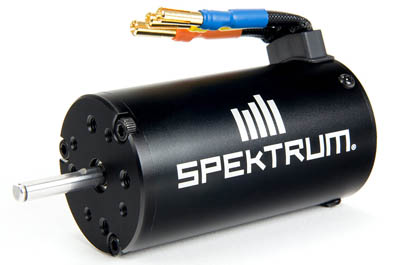 FIRMA™ 4074 2050Kv Brushless Motor
2050Kv 4074 size 6S brushless motor
Beautifully etched aluminum can
4-pole construction for smooth and consistent power
4mm gold bullet connectors for reliable and efficient connection
Black anodized aluminum motor can for increased heat dissipation
Super strong 5mm shaft
Groove at the end of the motor shaft allows the installation of a pinion retaining E-Clip
Product Specifications
Specs
| | |
| --- | --- |
| Approximate Assembly Time | No assembly required |
| Ball Bearings | Full set |
| Battery | Sold Separately |
| Body | Painted, decaled and trimmed |
| Brakes | User programmable |
| Charger | Sold Separately |
| Chassis | 0.12″ (3mm) 6061-T6 aluminum |
| Completion Level | Ready-To-Run |
| Differential | 3-gear |
| Drivetrain | 4WD |
| Drive Type | Forward/Brake/Reverse |
| Final Drive Ratio | 17.92 |
| Front Shock Spring Rate | 6.2lbs/in (1.09N/mm) |
| Front Track | 18.15″ (461mm) |
| Power Type | Electric |
| Gear Pitch | 1.0MOD |
| Ground Clearance | 1.85″ (47mm) |
| Inner Tire / Outer Wheel Diameter | 3.8 in |
| Internal Gear Ratio | 4.3 |
| Motor Size | 4074 |
| Motor Type | Brushless – Sensorless |
| Pinion | 12T |
| Product Height | 7.68″ (195 mm) |
| Product Length | 23.39″ (594 mm) |
| Product Weight | 10.67lb (4.85kg) |
| Product Width | 18.15″ (461 mm) |
| Radio | Included |
| Rear Shock Spring Rate | 5.0lbs/in (0.87N/mm) |
| Rear Track | 18.15″ (461mm) |
| Receiver | Included |
| Scale | 1/8 |
| Servos | Included |
| Shock Type | Aluminum body oil-filled adjustable |
| Speed Control | Included |
| Spur Gear | 50T |
| Suspension | Independent |
| Tire Tread | dBoots COPPERHEAD 2 |
| Tire Type | Multi-terrain |
| Vehicle Type | Monster Truck |
| Water-Resistant | Yes |
| Wheelbase | 14.84″ (377mm) |
| Wheel Hex Size | 17mm |
| Wheel Type | Five split-spoke monster truck |
| Wheel Width | 3.3″ (81.5mm) |
Summary
Author Rating
Brand Name
Product Name
1/8 KRATON 6S BLX 4WD Brushless Speed Monster Truck RTR